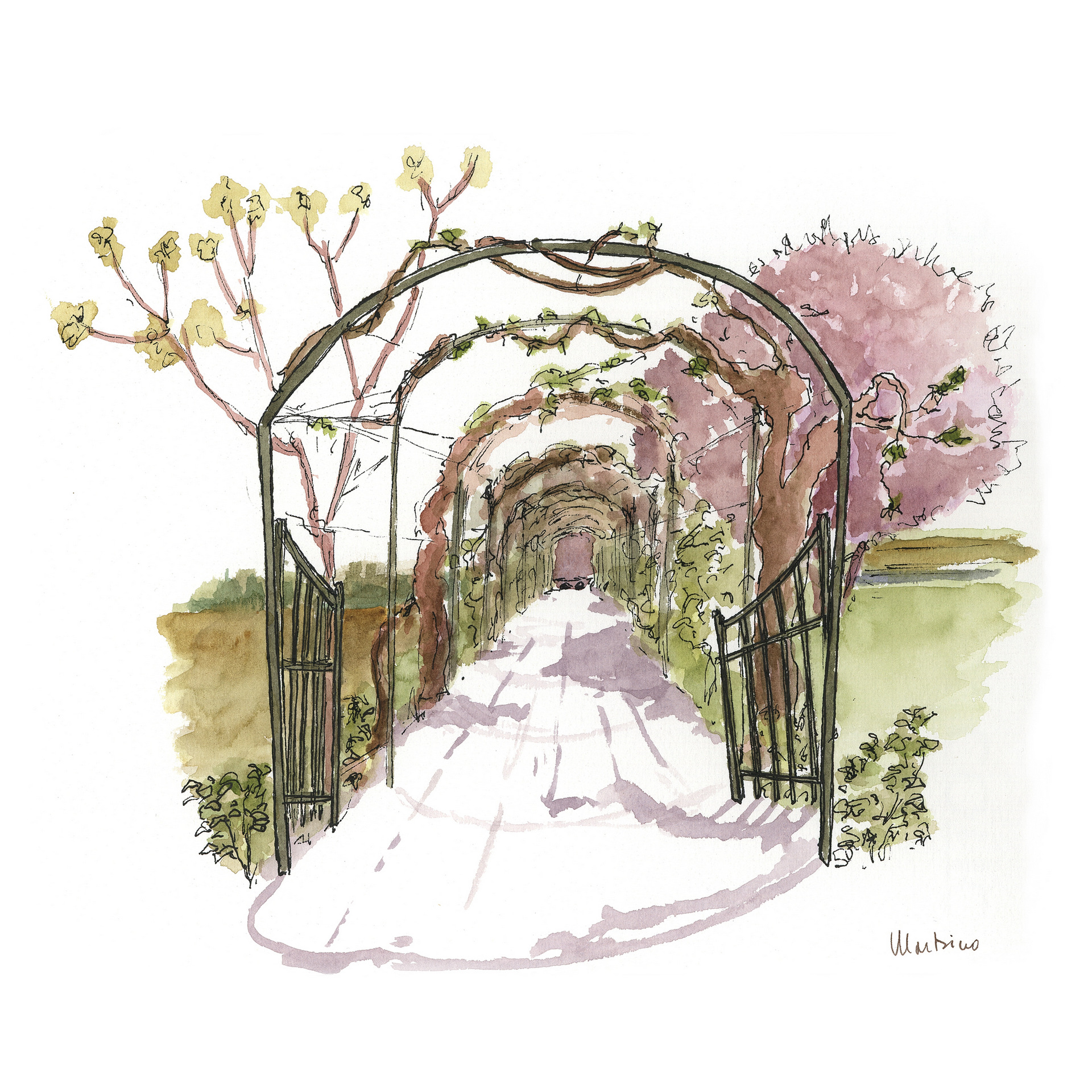 .A
t Torre Ticó you can breathe the love and passion for the countryside and nature felt by our great-grandparents, who acquired the estate in the late 19th century. Both were keen agriculture enthusiasts and carried out numerous interesting experiments here with fruit trees and cereals.  
Torre Ticó is an ideal spot to spend a few peaceful days in the heart of nature. From the house you can make excursions on foot or bicycle and enjoy the fields, riparian woodlands along the River Segre or the various irrigated croplands and orchards.
The special, fascinating features of the estate include:
The Waterwheel is one of Torrre Ticó's most emblematic points. Built in the 18th century, it transported water from the canal to the house. In 1920 our great-grandfather enlarged it and had an aqueduct built, with a view to increasing the amount of land that could be irrigated. It is one of the biggest norias in Catalonia.
The pergola
The pergola is a walkway that makes a circular path some 350 metres long, formed by more than 40 vines combined with pear and cherry trees. It was designed in the first half of 1900 by our great-grandparents, and some of the varieties of grapevine they originally planted there are preserved to this day.
We harvest the grapes in September and October and use them to make our own cava.
River Segre Way
About 15 minutes from the house we find the Camí del Segre or River Segre Way, which is a path that goes from Balaguer to the Cistercian monastery of Santa Maria de les Franqueses, running alongside the river at all times. The Camí is a very pleasant walk that offers the opportunity to enjoy the riparian woodland bordering the River Segre.
The fact that the house is located in this incredibly special setting means we can closely follow nature's beauty at different times of year: the explosion of flower as the fruit trees blossom in spring, the variety of fruit in summer, autumn's palette of colours, and how the earth rests in winter.
All of which makes Torre Ticó a singular place, with a sensorial beauty that leaves no-one unmoved.